Date/Time
Date(s) - Saturday, November 17, 2018
4:30 pm - 6:00 pm
Location
Springwater Conservation Area
Come join your tour guide, Emily, for a night hike through Springwater Forest to see wildlife, explore in the dark and to learn about nature at night! The hike will start at 4:30pm on Saturday November 17th and we will be doing the South Loop trail in Springwater Forest.
Just to note, we will be moving slowly for this hike to hopefully spot as much wildlife as possible. This hike can be as short as 45 minutes or as long as approximately an hour and a half.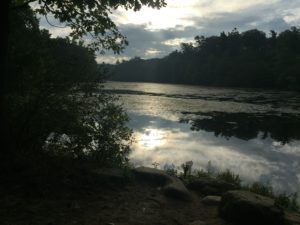 Please meet Emily at the entrance to the forest across from the Catfish Creek Conservation Authority Office (8079 Springwater Road, R. R #5 Aylmer, ON). This is the most southern parking lot on the property and also the entrance during the Maple Syrup festival. Emily will be there to direct you if parking is filling up. We suggest dressing in warm clothes and if you wish you can bring binoculars and a flashlight (not necessary though!).